Czas czytania: do 0 minut
Start using the application by installing the integration with your sales channel. Click the button "Go to the list of sales channels" in the first point, select the appropriate one and accept the conditions.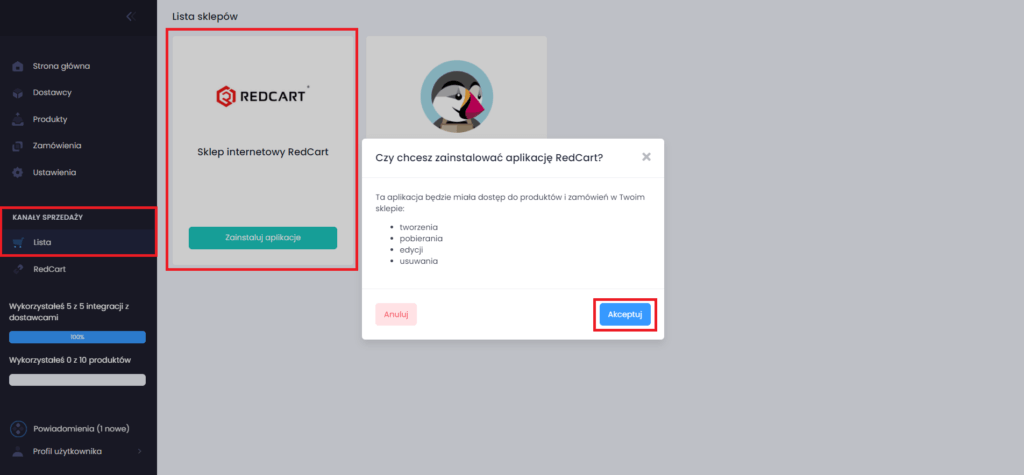 After installation, a window will appear informing you of the need to provide a token/URL, based on which your store will be identified and integrated. After filling in both fields, click the "Save" button.