Czas czytania: do 0 minut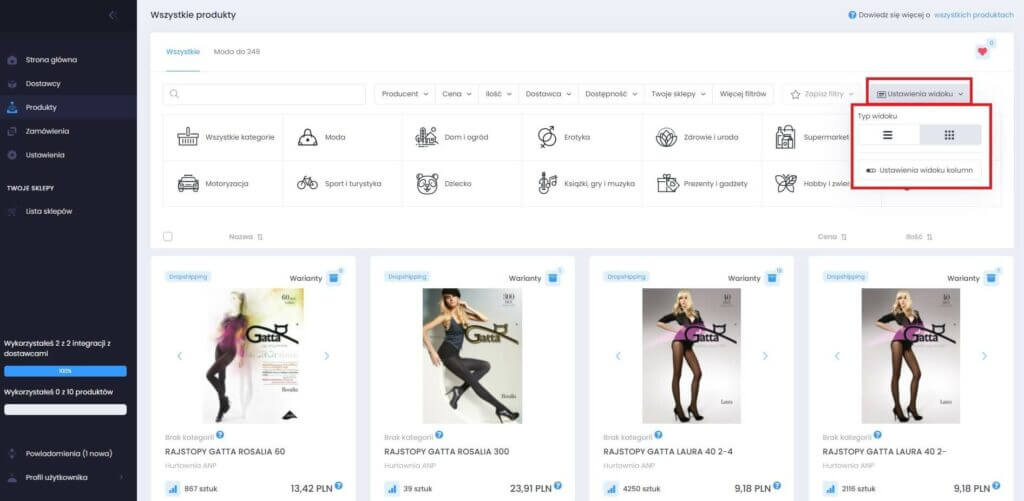 Home and garden: house, garden.
Erotica: erotic accessories and gadgets, erotic lingerie and clothing, erotic drugstore, erotic movies, and games.
Health and beauty: perfumes, cosmetics and care, medical devices, dietary supplements, cosmetic accessories.
Supermarket: food products, cleaning, BIO products.
Electronics: photography, computers, printers and accessories, game consoles, RTV and household appliances, smartwatches, telephones and accessories, and electronic accessories.
Automotive: car parts, car chemicals, tires and rims, car accessories, car tools, and others.
Sports and Tourism: Bicycles and Accessories, Gym and Fitness, Winter Sports, Water Sports, Combat Sports, Team Sports, Hiking, Fishing, Tennis and Related, Military, Sports Accessories.
Children: school supplies, toys, car seats, prams, baby feeding, bicycles and vehicles, occasions and parties, accessories for mothers, care and hygiene.
Books, games, and music: games, music, musical instruments, books, e-books.
Gifts and Gadgets: Gifts, Gadgets.
Hobbies and animals: hobbies, animals.
Company and office: office supplies, office furniture, industry.