Czas czytania: do 1 minut
In the next step, you will see a summary of the basic configuration and the integration and the automation options you have selected. Click on "Go to the product list". You are in the "Products" tab with the filter enabled only for the activated supplier. Click "Activate offer", and then a message will appear confirming successful integration with the supplier.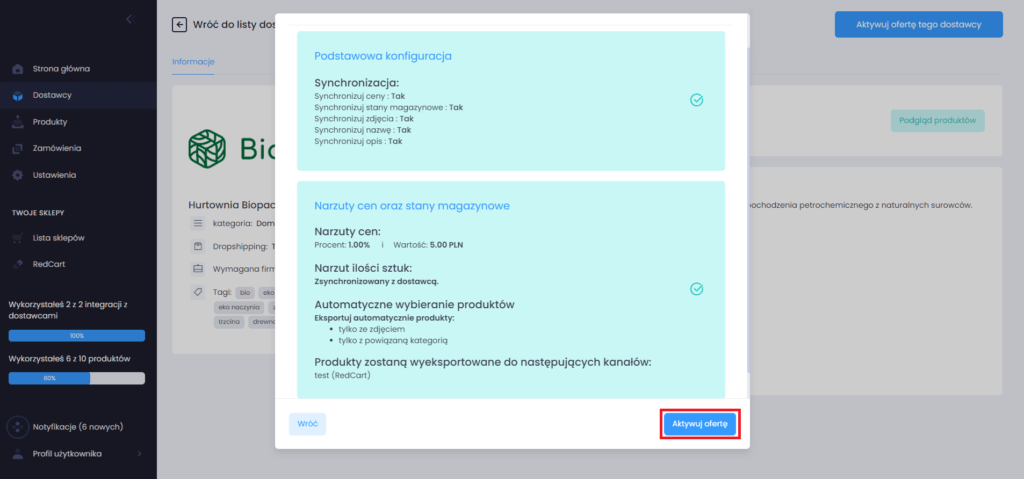 We already have all the technicalities behind us. It's time to choose from thousands of products and add them to your store's offerings. All you need to do is click "Select a product", and then it will be exported to your store.