Czas czytania: do 0 minut
You have already added the store and its account, so it's time to nail the show. In the menu on the left, click on the "Products" tab.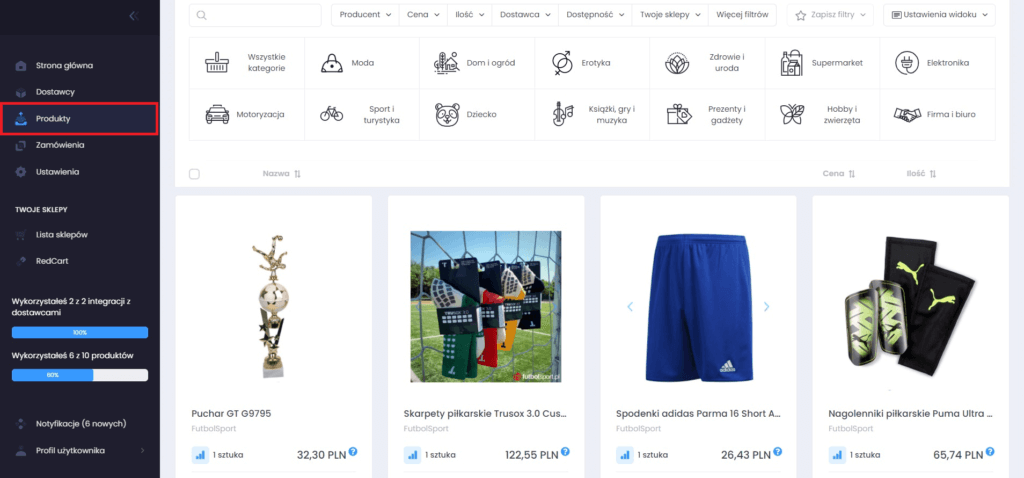 The administration panel allows you to view all products available in the Droplo. Depending on your needs, you can filter them by category, price, quantity, suppliers, or other parameters. You can also manage the view in which products are displayed for you and add the most interesting ones to your favourite list.
Clicking on the image or product name will open a window with information about it. To export the product to your store, click the "Activate supplier" button.