Czas czytania: do 0 minut
The "Products" section enables convenient filtering depending on the user's needs. The most basic option is searching by name; the next is selecting products by category and subcategory.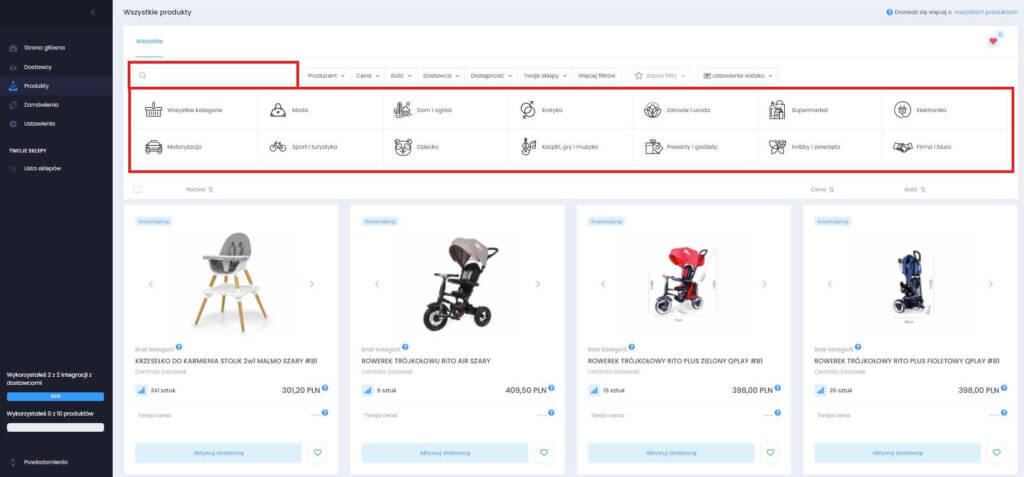 Droplo also allows you to filter products by manufacturer's name, price range, a quantity of goods, supplier, availability, assignment to your stores and by the date of creation, modification, or delivery time of the product. The last three options are available after clicking the "More Filters" button.