If you're looking to expand your business, and improve your brand's visibility, going global is an almost foolproof way to do it, and everyday, new businesses are finding creative ways to penetrate the global B2B e-commerce market.
Statistics show that cross-border e-commerce was valued at over $6000 billion in 2021, with potential for more growth and expansion. It also shows that  over 60 percent of retailers shop outside their country. This shows the rate at which cross-border e-commerce is blooming.
What is Cross-Border E-commerce?
Cross Border E-commerce is the exchange of goods and services across countries using online means. It is also called global e-commerce or international trade. Cross border e-commerce can be done directly, or with the use of cross border trading platforms.
Cross-border e-commerce is a very strong driver of economic growth and international relations. Just like B2C businesses,  B2B cross-border  e-commerce has been gaining traction due to technological advancements.
Going global is not an easy feat, although it is very necessary to scale up your B2B business, reach a wider audience, and explore new means of profit and partnerships.
What drives Cross Border E-commerce?
At the very centre of B2B trade is relationships, and partnerships; businesses are looking to form better and strategic partnerships that will benefit them in the long run.
Some businesses engage in cross-border e-commerce out of sheer necessity; because the raw materials needed for their manufacturing processes are not available in their home countries.
For other businesses, they are in search of more competitive markets and better pricing. Technological advancements have also been a huge driver of the global B2B e-commerce market; with better mediums for international payments, translation features, data synchronization, and reduction in fraud amongst others.
Advanced technologies such as artificial intelligence, data analytics and cloud technology have improved customer experience, empowering them with information to make the best purchase decisions because B2B customers desire relishing customer experiences like the B2C customers.
The effect of the pandemic cannot be forgotten in driving the transformation of doing business online, and prioritising digital commerce. This has also led to the formation of more favourable policies and regulations for cross-border trade thereby improving the confidence of traders in cross-border e-commerce.
Advantages of Cross Border Trade for a B2B Business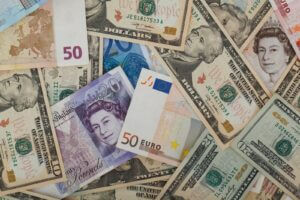 Cross border e-commerce has multiple benefits.  Some of them include:
Shorter Buying Cycles: B2B ecommerce is characterized by long buying cycles, which is shortened by international trade, because all product inventory, data and specifications, are provided on the website or e-commerce platform.  Shipping and supply management are also taken into consideration, as this is an integral feature of a good B2B platform.
Easier Penetration into the Global market: As earlier stated, cross border e-commerce is the best way to penetrate the global market. Small and medium-sized businesses (SMBs) do not need to have a lot of money or contacts to take part in cross-border e-commerce, and with B2B e-commerce platforms, this process has been made even simpler.
Boosting Economy: With cross-border e-commerce, countries increase their production and transformation of raw materials, and can export their local products for fairer prices in the global market.
Concerns about Cross Border E-commerce for B2B Businesses
Amidst all the glamour of cross border e-commerce, there are some reasons why it is tougher than what some people think.
For one, the language barrier poses difficulties. Statistics show that customers prefer to trade in their local languages. There might be a certain tone applicable to people in a certain region which might not be captured in your e-commerce website copy. This can mean going over your Search Engine Optimization (SEO) methods again to suit the new market you are entering.
It can be quite difficult to go about your pricing when you're just starting out in cross-border e-commerce. This is because you'd have to consider taxes, duties, shipping costs, currency conversions and other fees. Payments are another thing that might seem complex. Expanding your business globally means that  you would have to create a system that would allow payment in different local currencies, and calculate taxes and other charges in these currencies as well. Using good B2B platforms like Droplo can help take the hassle off your neck.
Furthermore, navigating the tax, duties and customs of individual countries can be quite hectic. As a brand, you would have to comply with all these regulations so they do not invite extra costs for your customers or cause you to make losses. You also have to prevent these problems from affecting customer experience, and impacting your sales.
The problem of shipping and logistics goes without saying in cross-border e-commerce. Sometimes you would have to ship goods to different countries and adhere to different regulations all at once. 
How can I solve these problems before getting started?
One major way to solve the problems associated with cross-border e-commerce is by using B2B platforms. Established and renowned B2B e-commerce platforms knock off many of these cross border trading concerns for B2B businesses, especially those who are just starting out.
The language translation features and flexible payment options are just some of the features offered by B2B platforms. These platforms also reduce the cost of sourcing materials globally and domestically because it connects you to thousands of suppliers, manufacturers, wholesalers and retailers on their platforms.
These platforms may also provide real-time insight into available products,product specifications, shipping and logistics.
Another way to solve the problems associated with cross-border e-commerce is to stay ahead of trends, get relevant news on change of e-commerce policies and how it can affect your business, and adopting technologies that will provide solutions for your customers.
A third way to solve problems with cross-border e-commerce is by using fulfillment service providers, which can combat problems encountered in shipping and logistics.
What trusted B2B platforms can I use?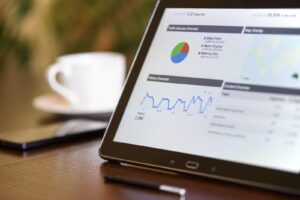 There are many B2B e-commerce platforms, but Droplo has become a cult favourite among B2B businesses because of all the easy features, and unique benefits, and the solutions it offers for cross-border B2B trading.
Droplo solves the problem of pricing for entrepreneurs who are just starting out with cross-border e-commerce. With the inbuilt sales purpose calculators which calculate profit, margins, sales tax and markups. The software also keeps track of your sales goals, and lets you know how many orders you need to reach sales targets. This insight can then go on to influence your marketing plan.
Companies like Droplo are also renowned for their solutions on integrations with third party software like; Prestashop, WooCommerce,  Shopify. These are all top-rated e-commerce platforms for all businesses. Droplo has the goal of making all things possible with B2B e-commerce, and they stay true to that goal, by letting you access the features on all these platforms in one place! You can integrate with any wholesaler and supplier and sell on these platforms without jumping sites.
Prestashop, for example, has amazing features for cross-border trade. An example is their shipping and logistics modules dedicated to providing the best delivery methods for each of your customers. Shipping costs are also configured according to pick-up location and city. It  offers real time updates on product tracking, and provides protection against theft. It is also a multilingual and multi currency software, which is very valuable for your cross-border ecommerce site.
Integrations with these E-commerce sites can be simply done with XML mapping. With one click, you can export hundreds of products to your online store on these platforms, and get automatic price and inventory updates, without any need for uploading the same data on all platforms.
Another reason why we love Droplo is because it makes it easy to optimise your online store for increased visibility and more organic traffic on Google and other search engines. Search Engine Optimization (SEO) can help you promote relevant content on your online store for your customers in other countries.
With Droplo, problems with shipping and order management is reduced. You can track your customers' orders and your inventory  on all your fufilment service providers on the Droplo platform.
The game of dropshipping has also been changed by Droplo. The automated features are so amazing, that it is great for anyone starting out in the B2B e-commerce space with limited capital. You do not even need to worry about anything because Droplo makes dropshipping a walk in the park. From creating your online store in just five minutes to having access to wholesalers and suppliers in practically all  the industries. With this very wide access, you can compare prices and find the best businesses to collaborate with.
Your online store can be integrated and synchronized with wholesalers and suppliers so that you are automatically notified of prices, available products saving time and money that would otherwise have been spent confirming prices and placing orders for goods based on assumption.
You can also add the products you choose to your own store and attach prices with mark-ups to it.
Final Thoughts
Cross-border e-commerce, though very profitable, may be associated with some risks which can be properly managed with well programmed platforms such as Droplo.
Go top