Czas czytania: do 7 minut
With the rapid growth of the e-commerce market, theft is becoming a big problem in this industry. Online stores are increasingly becoming victims of hacking attacks. Thieves take advantage of the ignorance of shopping platform owners about security and protection. Many sites are becoming easy targets for online scammers. According to a study published in 2021 by insurance company Allianz – attacks on e-commerce companies made up 23% of all reported cyber security incidents over the past five years. The most common forms of fraud are DDoS attacks, phishing, malware and ransomware. They include situations such as loss of confidential customer information, privacy breaches, financial losses, image damage and business interruption. That's why it's important to be able to protect your site from hacker attacks. In this article, you will learn how to secure your store from digital attacks and what steps you should take to do so.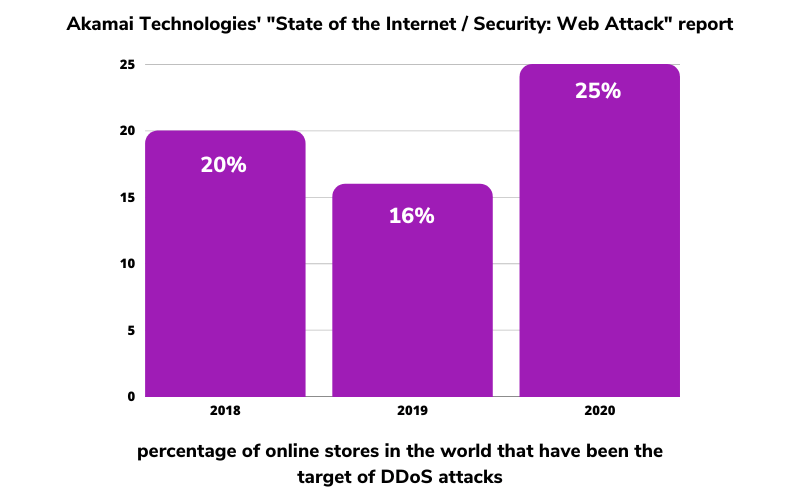 Store security: Technical security  
There are often technical (DDoS-type) attacks aimed at breaking the security of an online store's IT systems. Thieves aim to gain unauthorized access to data (both financial and personal customer data) or perform malicious actions, such as attacking payment systems.  What measures are worth taking to secure your site against technical attacks, such as DDoS attacks?     
Use the services provided by a professional DDoS attack protection company.  

 

Increase the capacity of the Internet network on which the store operates.  

 

Install anti-virus and anti-spyware systems to protect against malware.  

 

Use network traffic identification methods that help detect abnormal behavior, such as DDoS attack attempts.  

 

Decide on the best hosting solutions, such as VPS or dedicated servers.  

 

Apply load balancing techniques that balance the traffic between servers, avoiding overloads and preventing DDoS attacks.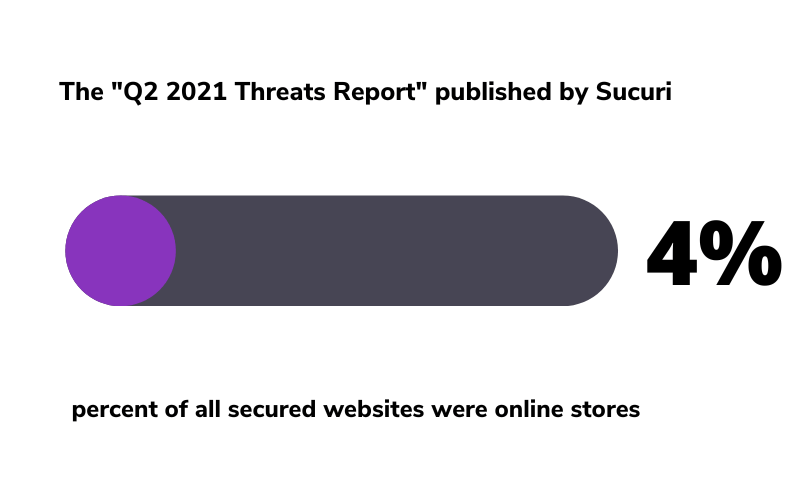 Tools to secure your store against technical attacks  
Firewall – (e.g. Fortinet FortiGate, SonicWall TZ Series) is software that is the first line of defense against external attacks. It can block suspicious IP addresses and filter network traffic. 

 

Antivirus solutions – (e.g. Kaspersky Anti-Virus, Norton AntiVirus) detect and remove malware. They work from both the server and the end device. 

 

DDoS attack detection and blocking tools – (e.g. Radware ,Cloudflare, Arbor Networks) help detect and then block DDoS attacks that can limit the operation of an online store. 

 

Anti-spam solutions – (e.g. ReCaptcha, CleanTalk, MailPoet) filter and block emails that contain malicious attachments or links. 

 

Security monitoring tools – (e.g., Sucuri, Trustwave, Acunetix) enable tracking of network traffic and detection of suspicious behavior. They can respond quickly to threats and send notifications to the administrator of a given system. 

 

VPN services—(e.g. NordVPN, Surfshark VPN) are tools that allow you to securely connect to the Internet and transfer data.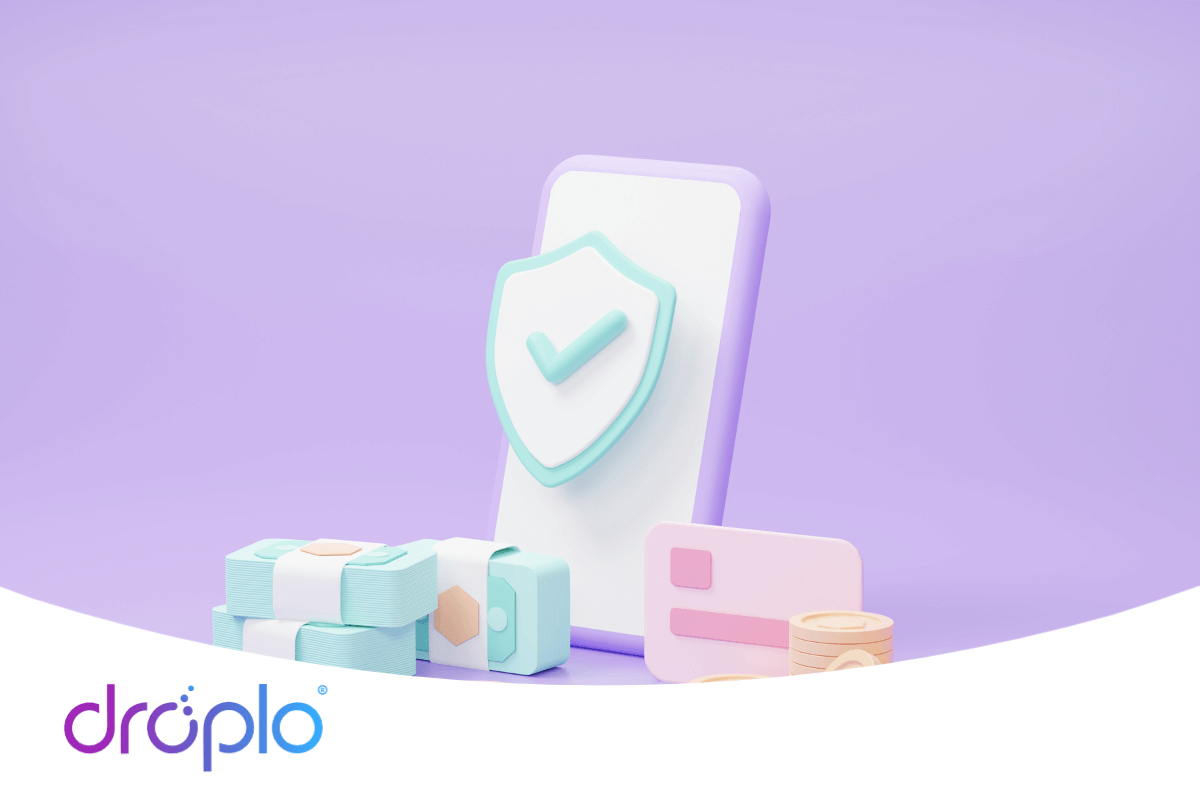 Technical store security. What are the benefits? 
Some of the biggest benefits of technical security features that are found in online stores include:   
Protection against fraud – e.g identifying suspicious transactions and blocking attempts to use stolen credit card data. Customer data, transaction histories or accounting documents are much more secure. 

 

Influence positive image and credibility of the online store – proper protection of a given site promotes brand reputation and reliability. Customers have more confidence in the store and in purchasing products there. This translates into higher conversions and therefore – increased sales.  

 

Maintaining business continuity – solutions such as server back-ups, load balancers and monitoring systems make it possible for online stores to serve customers even in crisis situations.   

 

Improving performance – using optimized technical solutions, such as buffering systems, allows online store pages to load faster.

 
Also keep in mind best practices in addition to the tools and methods listed above to protect against digital attacks:  
Back up your store data frequently;  

 

Update your online store software regularly;  

 

Keep passwords and login information secure;  

 

Conduct penetration tests to identify and quickly fix any faults;  

 

Educate employees and customers on good data protection practices;  




Constantly monitor and update security, conduct security tests and audits;  

 

Be prepared for any eventuality – have a back-up plan in case a digital attack on your store occurs.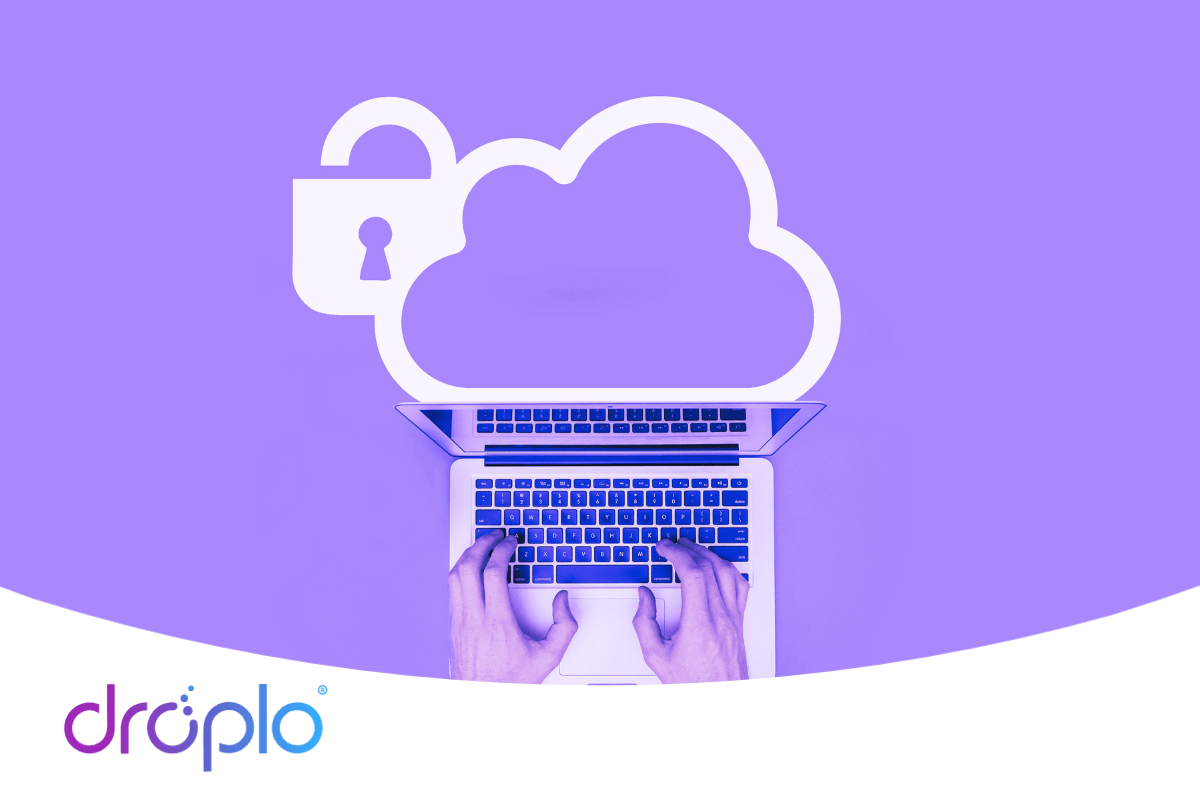 Data protection – what store security features should you choose? 
Data protection should be one of the priorities of any online business. The privacy and security of customers should be taken care of. Online stores process a lot of important information that can be the target of digital attacks, such as names, home addresses, phone numbers, mailing databases. If the data gets into the wrong hands – it will be used by unauthorized persons.  
In order to protect customers' personal data, a number of security standards must be implemented:  
HTTPS – allows encryption of data sent between the client and the server, so it is protected from third-party access.   

 

SSL (Secure Sockets Layer) – allows encryption of data sent between the server and the web browser.  

 

PCI DSS (Payment Card Industry Data Security Standard) – provides protection for payment data processing and storage. Worth, also uses 3D Secure protocol to secure card transactions on the Internet.   

 

RODO (Regulation on the Protection of Personal Data) – guarantees customers the ability to view, change and delete their personal data from the store's website.

 
It is worthwhile to also implement in the store authorization of access to data and ensure its secure storage, two-factor authentication and strong passwords. It will also be a good idea to implement antivirus systems, use back-ups and threat detection, regularly update software and security audits.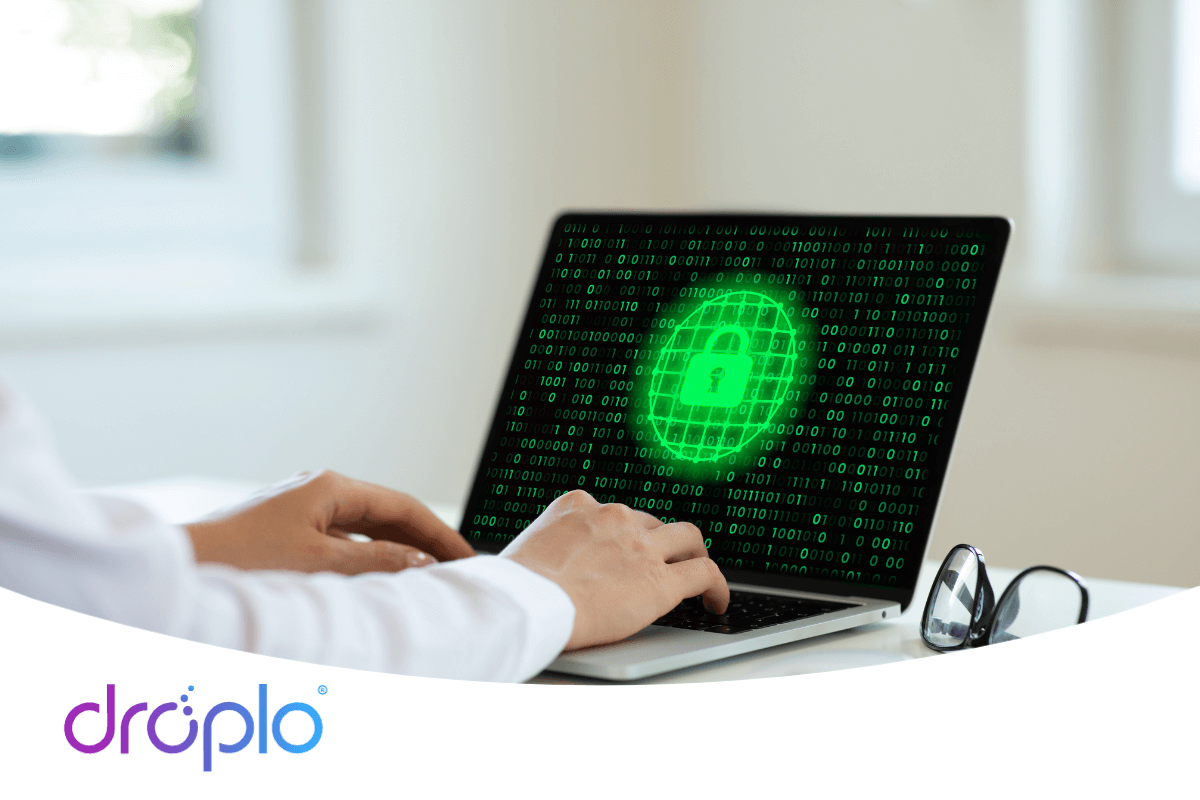 Security audit – an important part of securing your store  
A security audit involves assessing the performance of all the security systems an online store has in place, as well as detecting potential threats that could jeopardize the safety of anyone using the site. Once completed, a report should be prepared. It should contain the results of the analysis as well as recommendations for improving security and security policies. Important in this regard, for example, are penetration tests, analysis of source code, evaluation of security policies and identification of security vulnerabilities. 
Advantages of online store security audit  
Greater protection for the online store;  

 

Increased customer confidence in the store;  

 

Helping to optimize costs related to store security;

Minimizing the risk of data theft and other cyber threats;  

Improving the overall quality of services offered to customers;

 

Ability to verify whether the store is operating in compliance with the law;  

 
Audit of an online store. What to pay attention to?  
Technical security assessment – checking SSL certificate, HTTPS protocols or firewall.  

 

Verification of the user login and registration process – to avoid unauthorized access to customer data.  
Testing the performance and stability of the online store's website – verifying that the server can handle heavy traffic.  

 

Security policy analysis – compliance with the law regarding data protection and information policy of the online store.  

 

Analysis of transaction security – such as the payment process, encryption methods and payment data storage policies.    

 

Physical security assessment – consists of analyzing the security of servers, back-ups, as well as other devices used by the online store.

 

Analysis of the content management system – you need to make sure that the CMS is up-to-date and has all the necessary security patches. 

 
Tools that are useful for auditing an online store 
SSL certificate analysis – e.g. SSL Labs. 

 

Source code analysis – e.g. SonarQube. 

 

Server performance analysis – e.g. Apache JMeter. 

 

Vulnerability scanning – e.g. OWASP ZAP or Burp Suite. 

 

Network traffic monitoring and analysis – e.g. Wireshark.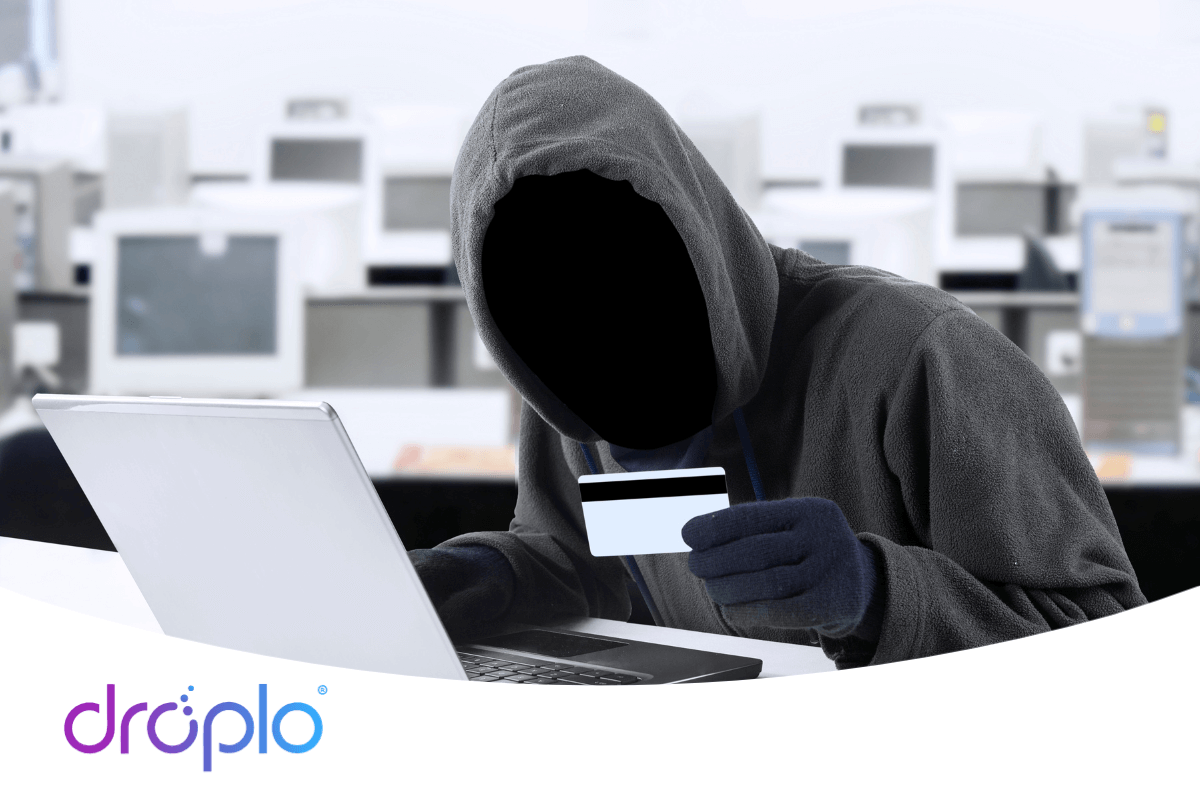 Summary  
Thieves are using increasingly sophisticated and audacious theft methods in the e-commerce industry. To secure your store from digital attacks, you should use various methods to help protect your online store from hacking attacks. One of the most important tools is an SSL certificate, which encrypts customer data and identifies the store as secure. It's worth putting in place a number of other technical safeguards, as well as ensuring the protection of customers' personal information and constantly monitoring and improving the security of the site. You also need to conduct regular security audits on the online store to identify potential threats. This will ensure that it is well protected against all kinds of digital attacks.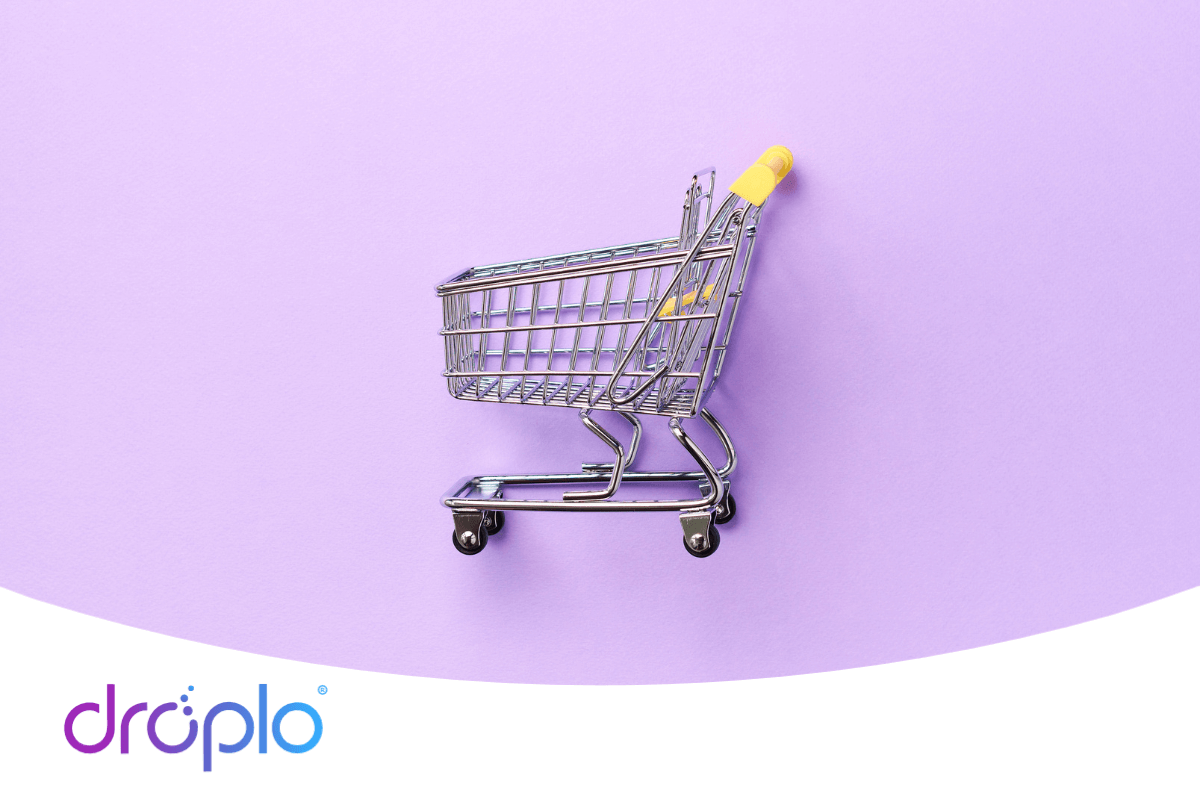 Droplo is an innovative platform for businesses to optimize and automate online sales from one place. The proposed solutions meet the needs of both suppliers and retailers. Easy establishment of cooperation, security, availability, and synchronization of databases allow scaling business for both parties.     
You will gain all of this by joining Droplo's users' base. 
See also: