Czas czytania: do 0 minut
In the product preview, you can decide how you want them to be displayed – in the form of a list or a grid. In addition, you can manage the column view to determine what information about products should be displayed to you and in what order. To access this functionality, in the "Products" tab, click the "View Settings" button.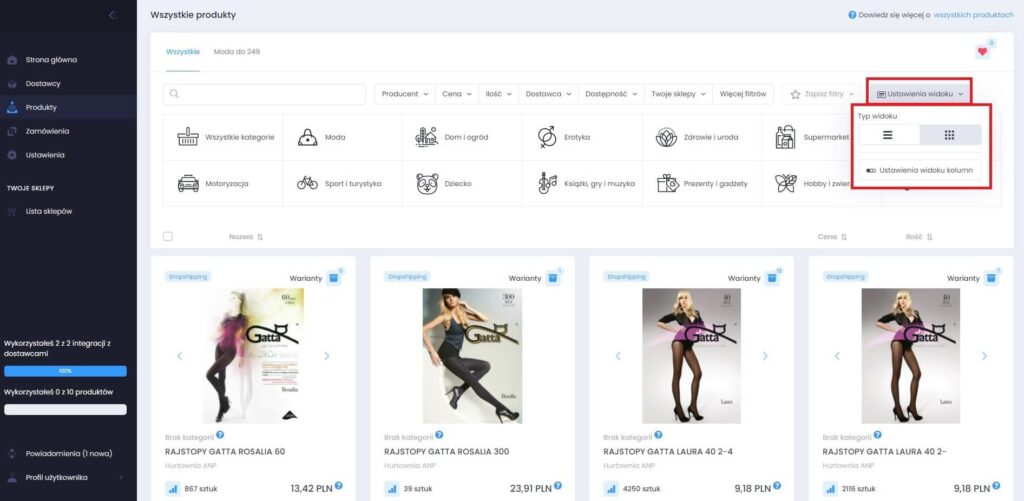 Under "View type", select the option to present products by list or grid. Then click the "Column View Settings" button. A panel with product parameters will appear on the right, the display of which can be turned on and off, or you can change their order.