Czas czytania: do 7 minut
Customer experience (CX) is one of the core factors determining success in online sales. Online stores that offer a positive experience and conduct satisfying interactions with customers have a good reputation with them. They often achieve, also better financial results than their competitors. Customer experience in e-commerce is one of the most popular topics in e-commerce today. According to Salesforce's 2021 "State of the Connected Customer" survey, 80% of respondents believe that customer experience is equally important as the quality of products and services offered by a company. So how do you take care of the customer experience? What elements are valuable to achieve success in online business?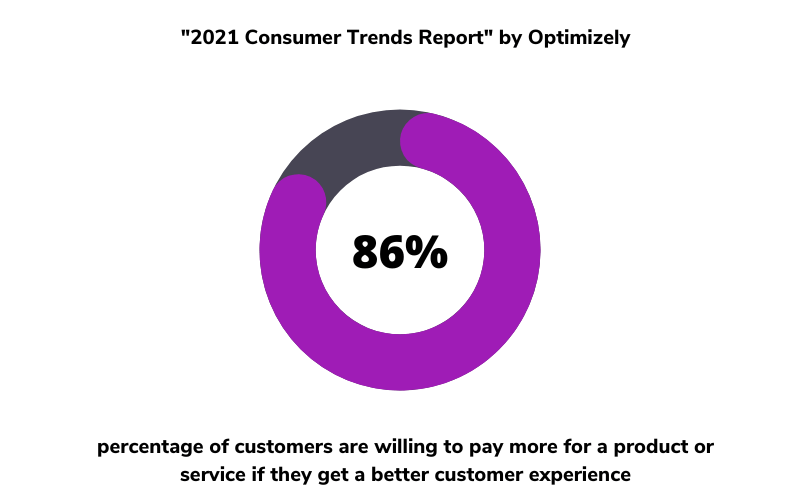 What is customer experience in e-commerce?
Customer experience (otherwise known as CX) – includes all the activities of an online store that help it take care of buyers, and therefore affect their feelings throughout the online shopping process. It is important for a company to provide its customers with a positive experience at every stage of this interaction. This influences a higher level of enjoyment and satisfaction with the transaction. Quality customer service definitely plays a key role in the development of an online store. 
What are the basic principles of CX?
Top quality service;  

 

Focusing on the needs of the customers;  

 

Ensuring good communication with customers;  

 

Integrity of the actions taken by the company;  

 

Engaging the store in every stage of customer interaction.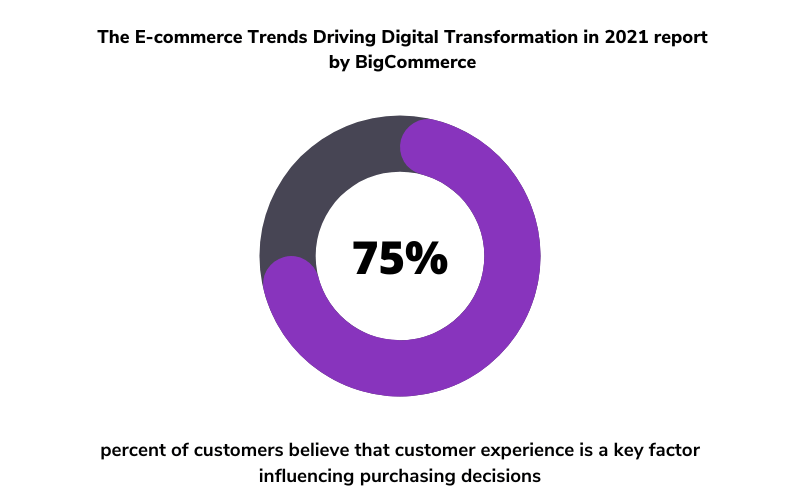 Customer needs analysis in CX
Do you want to provide the best customer experience in your online store? For starters, get to know your buyers' needs and expectations. There are many steps you can take to do this, such as: 
Social media monitoring

– social media platforms are an interesting source of knowledge and opinions about the online store. You can see what customers like, as well as what elements they think need improvement. Responding quickly to all kinds of suggestions will help our online business grow.   

 

Take care of direct contact

– try to stay in the best possible relationship with customers. Respond quickly to their inquiries, both by phone and email, and try to respond to all online comments.    

 

Marketing research

– for larger online stores, use a variety of research methods, such as a focus group interview.  

 

Competitor analysis

– check what your competitors have to offer. Such activities allow you to better understand the needs of customers in the industry in which your online store operates.  

 

Data analysis

– analyze data from your website on a regular basis. It is important to have information on the time spent by customers on the site, the most frequently searched products, the number of abandoned shopping carts and traffic to the online store. This will help you identify a possible problem and quickly implement appropriate solutions.  

 

Online surveys

– conduct surveys that ask buyers about their shopping expectations, preferences and suggestions for your store.    

 

Testing

– run A/B tests. This will help you verify more effective solutions on your site. It's a good idea to test different versions of the homepage and see which one is more attractive to your audience.

 
Useful tools for analyzing customer needs of an online store
Google Analytics

– is a free tool from Google. It allows you to monitor and analyze website traffic, including statistics such as time spent on the site, traffic sources and number of visits. Other analytics programs similar to Google Analytics include Adobe Analytics, Kissmetrics and Piwik PRO.   

 

Heatmaps

– allow you to track customer behavior on your store's website, including their activity, where they clicked and where they scrolled through the page. This can easily identify areas that need improvement, which will help improve customer satisfaction.  

 

Social listening

– allows you to monitor statements about a brand and the products it offers that are posted on various social media platforms. This allows you to better understand a store's target audience and take measures to help build a positive brand image among its customers. There are quite a few programs for conducting social listening for online stores: Brand24, Hootsuite Insights, Sprout Social, Talkwalker or Mention.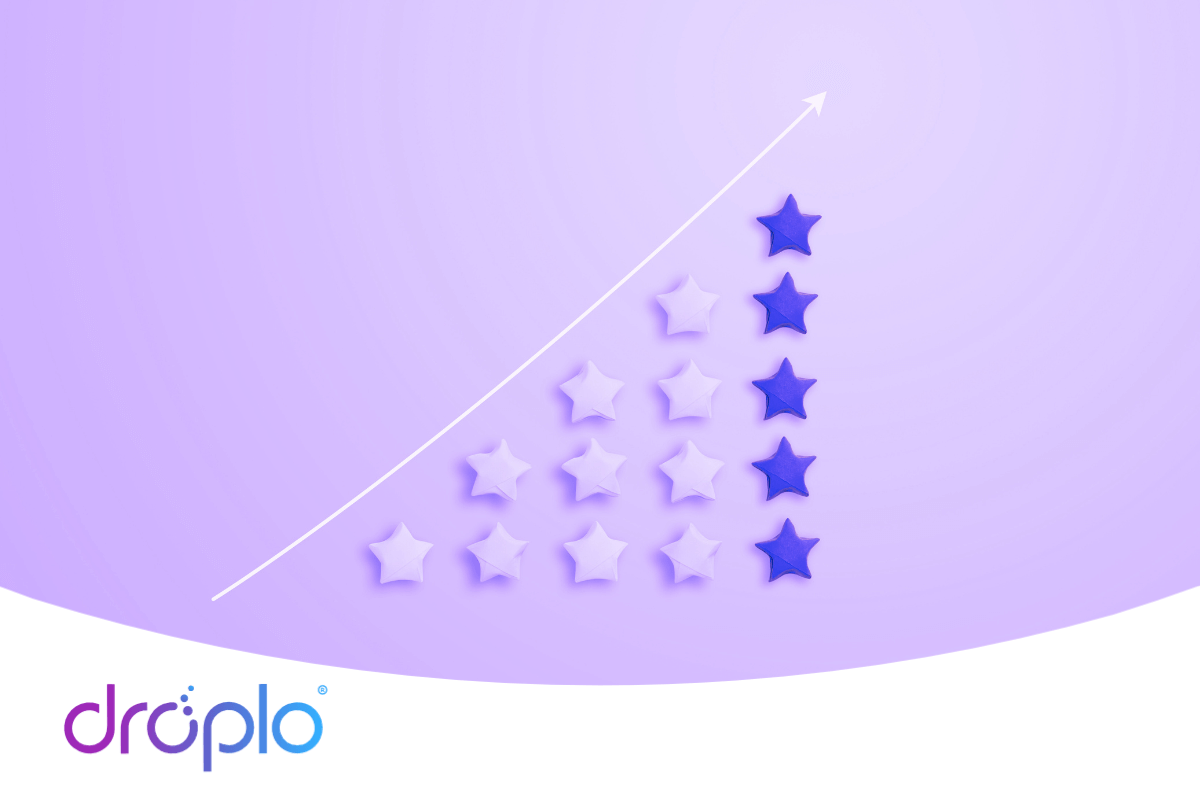 What conclusions can we learn from analyzing customer needs in an online store?  
By analyzing the needs of customers in an online store, we are able to learn a lot of important information that can be used in creating a good customer experience, such as the most popular products and categories in an online store, factors influencing purchase decisions, the payment methods most frequently used by customers. This allows e-store owners to identify problems, personalize their offerings and improve the quality of service, including improving the entire shopping process and enhancing the complaints process. 
Designing processes in an online store 
Designing processes that will enhance customer satisfaction is very important to the success of an online store. Here are some tips on what you should pay special attention to:   
Best customer service;

Personalizing your offerings;

 

 

Simple and intuitive interfaces; 

 

Optimization for mobile devices;

Fast and simple order processing;

Attractive discounts and promotions.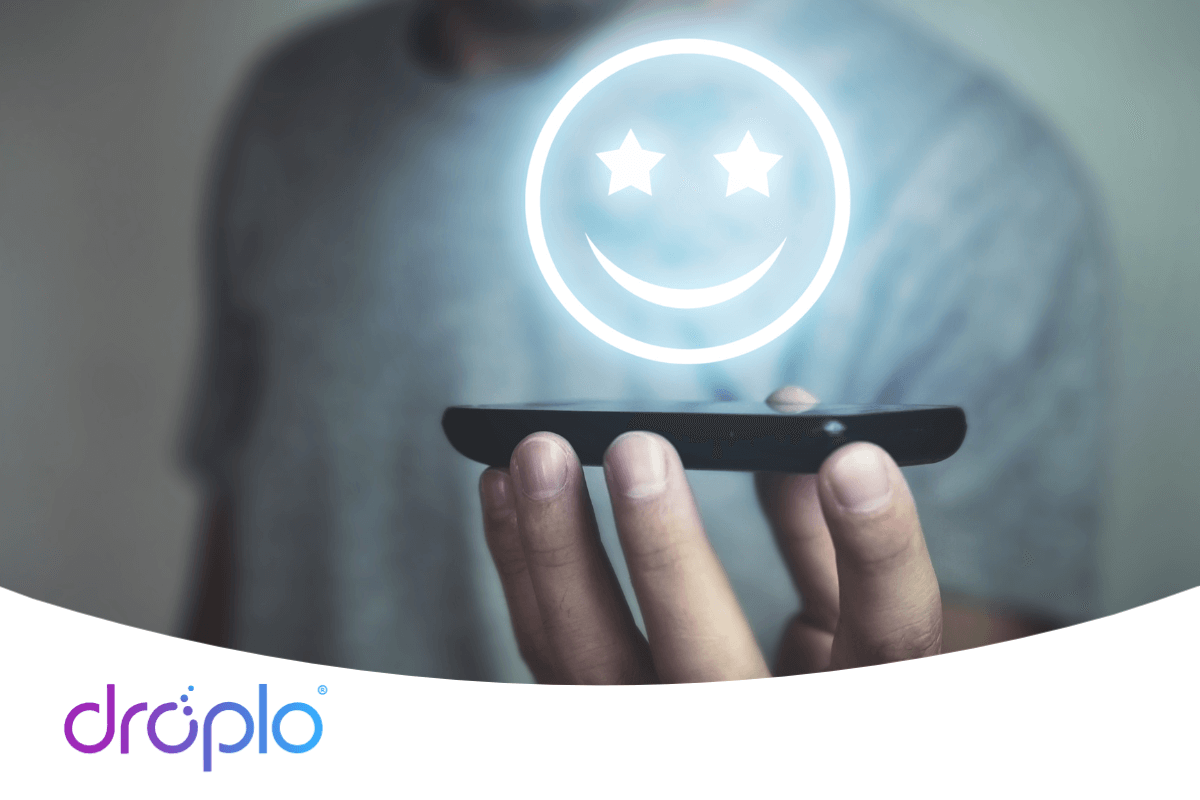 Tools to help you design your online store processes:  
Customer Experience Map

– allows you to visualize the entire buying process of a customer, from the moment he or she enters the store's website, to making a purchase.  

 

User testing

– testing the online store interface on real users. Allows you to learn about their opinions, expectations or suggestions, and then adapt sales processes to their needs.  

 

Shopping Cart Analysis

– allows you to analyze customers' shopping carts, which indicates weak points in the shopping process.  

 

Personalization Tools

– adjusts the online store's offer to the needs and expectations of customers, helps to increase the effectiveness of sales in the online store.   

 

User Behavior Analysis

–

enables the evaluation of actions taken by users of a given website.

This allows you to detect navigation issues and improve the interface.
There are also programs for tracking and evaluating the effectiveness of sales processes in an online store: e.g. Google Analytics or Hotjar, as well as business process modeling (BPMN or UML). It is worth paying attention to tools that monitor the quality of customer service (chatbots, CRM systems). Process automation tools, such as the back office of an online store, are also interesting.
What are the benefits of good process design in CX? 
Why is it worth investing in CX process design? Here are some benefits for the online store:   
Increased conversions.   
Reducing customer service costs.   
Enhancing customer satisfaction.   
Increased competitiveness of the store.   
Greater customer engagement and loyalty. 
Improving the image of a particular brand.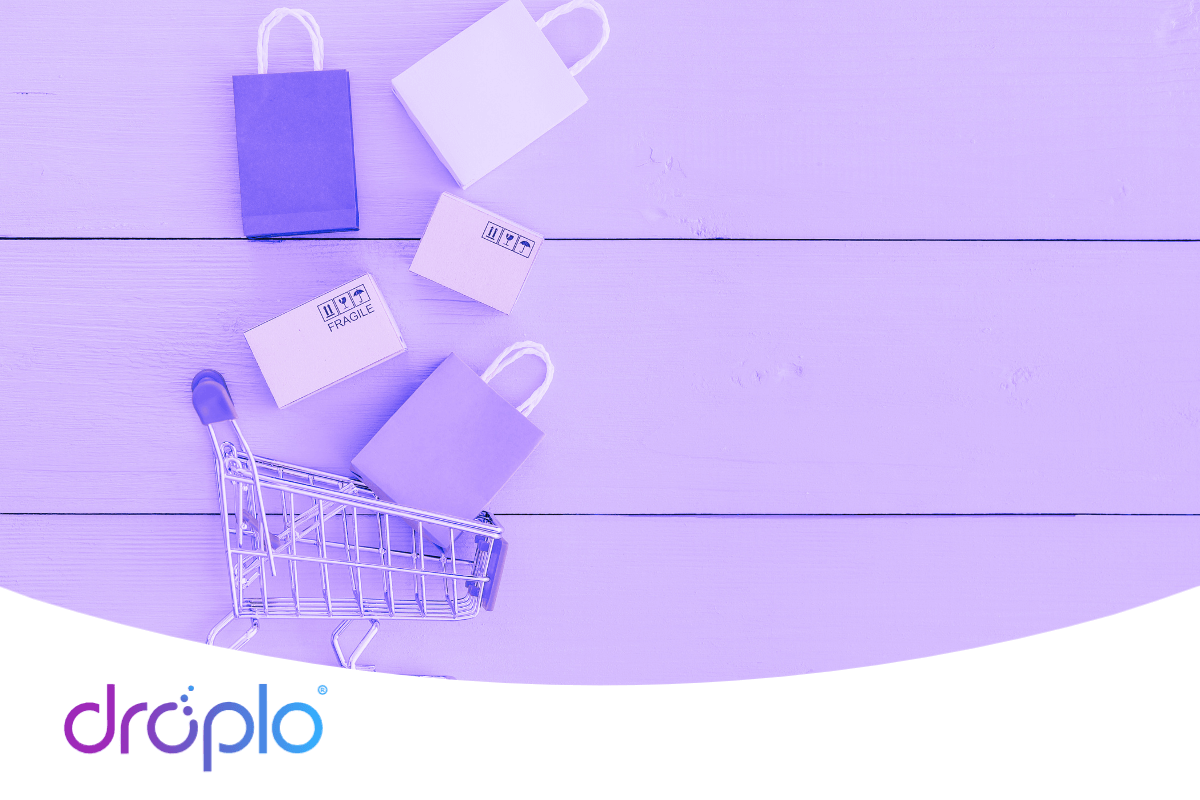 Personalization in CX
Personalizing the customer experience in an online store involves tailoring the offer and communication methods to the unique needs and preferences of a given group of users. This allows you to create an offer that meets the customer's purchase expectations to the highest level possible.    
Recommendation Engines platforms turn out to be useful here. They make it possible to generate personalized product suggestions and therefore help increase sales effectiveness. It is also worth using Dynamic Content Personalization Tools. With them, you can tailor your advertising message and offer to the needs and preferences of your customers. 
What other activities should be taken to personalize the CX? 
Analyzing data and customer behavior

– it is worth drawing conclusions from the data you have about your customers, such as the products they choose, their purchase histories, and their behavior on your website. This will allow you to adjust your offer and advertising message to their purchasing needs.  

 

Customized offers

– it is worthwhile for the prepared offers to be tailored to individual needs and preferences. Analysis of data and customer behavior is helpful here.   

 

Process automation

– it is worth using process automation tools, such as Salesforce Service Cloud, Zendesk, HubSpot or Freshdesk. This will make the sales and customer service process faster and more efficient.  

 

Marketing Automation Systems

– marketing processes and customer service become more efficient.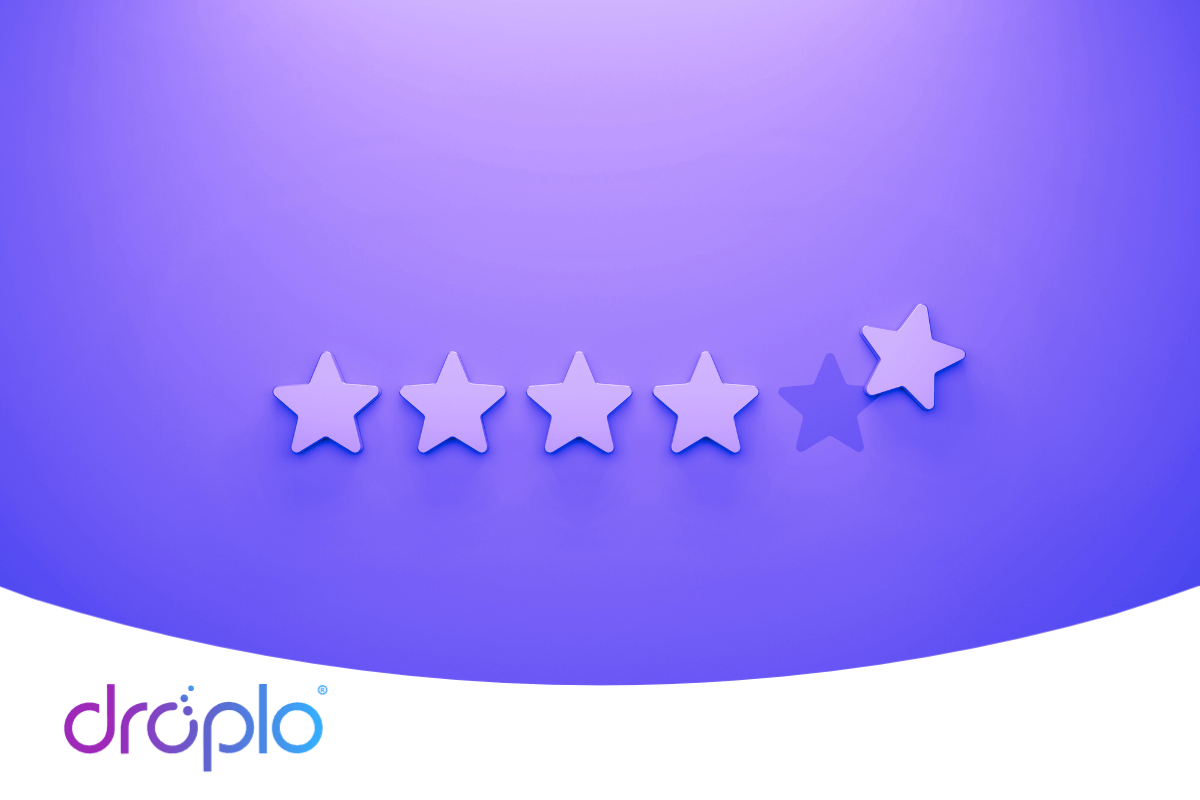 What are the benefits of personalizing the CX?  
Personalizing the customer experience guarantees many benefits for an online store:  
Building brand image.  

 

Boosting average order value.

Increased buyer engagement.  

 

Standing out from the competition  

 

Improving customer satisfaction.   
Strengthening customer relationships.
Reducing costs while increasing conversions. 
Summary  
The right customer experience is one of the most important factors for an online store's success. It is important to know the expectations of buyers and then design processes that respond to their needs. It is also important to personalize the customer experience, and to constantly monitor and improve the performance of our online store. Companies that invest in CX are more successful in the e-commerce industry. Quicker to adapt to buyers' expectations and needs. This results in a more customer-friendly site, which translates into loyalty, positive feedback and referrals, and in turn, higher profits.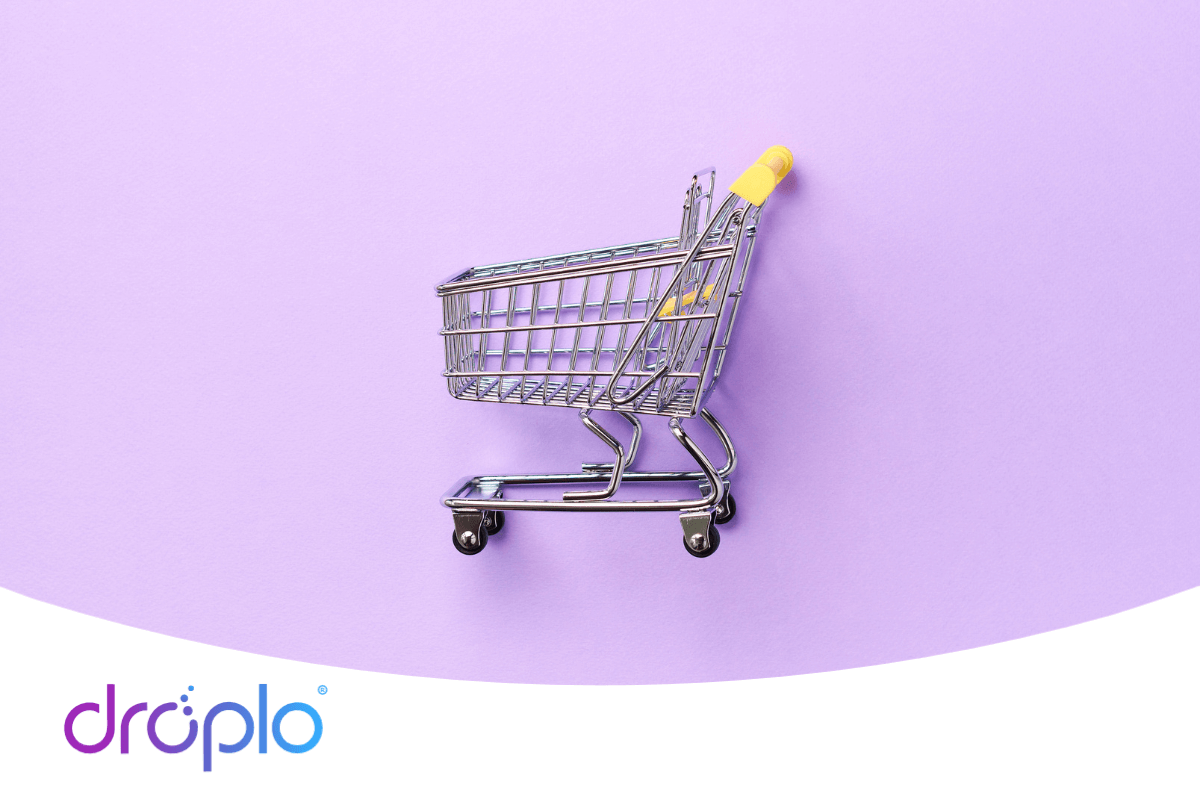 Droplo is an innovative platform for companies that allows you to optimize and automate online sales from one place. The proposed solutions meet the needs of both suppliers and sellers. Easy cooperation, security, availability and synchronization of databases allow you to scale businesses for both parties.  
You gain all this by joining the group of  Droplo customers.
See also: