Czas czytania: do 6 minut
The intense battle to win new customers and loyalize those already acquired continues at its best. Growth in the ecommerce industry is definitely pleasing, but on the other hand also means more competition, and therefore the need to intensify efforts to successfully meet the increasingly sublime expectations of customers. The focus on Customer Experience (CX) is becoming a kind of Holy Grail not only for the online shopping industry, but also in… logistics. What are customers' expectations in terms of speed of delivery? Does the ability to track a shipment in real time influence the choice of a particular retailer? Does offering eco-friendly packaging translate directly into customer experience? How to stand out from the competition and the definite increase in the number of parcels being shipped (while ensuring their safety in transportation)?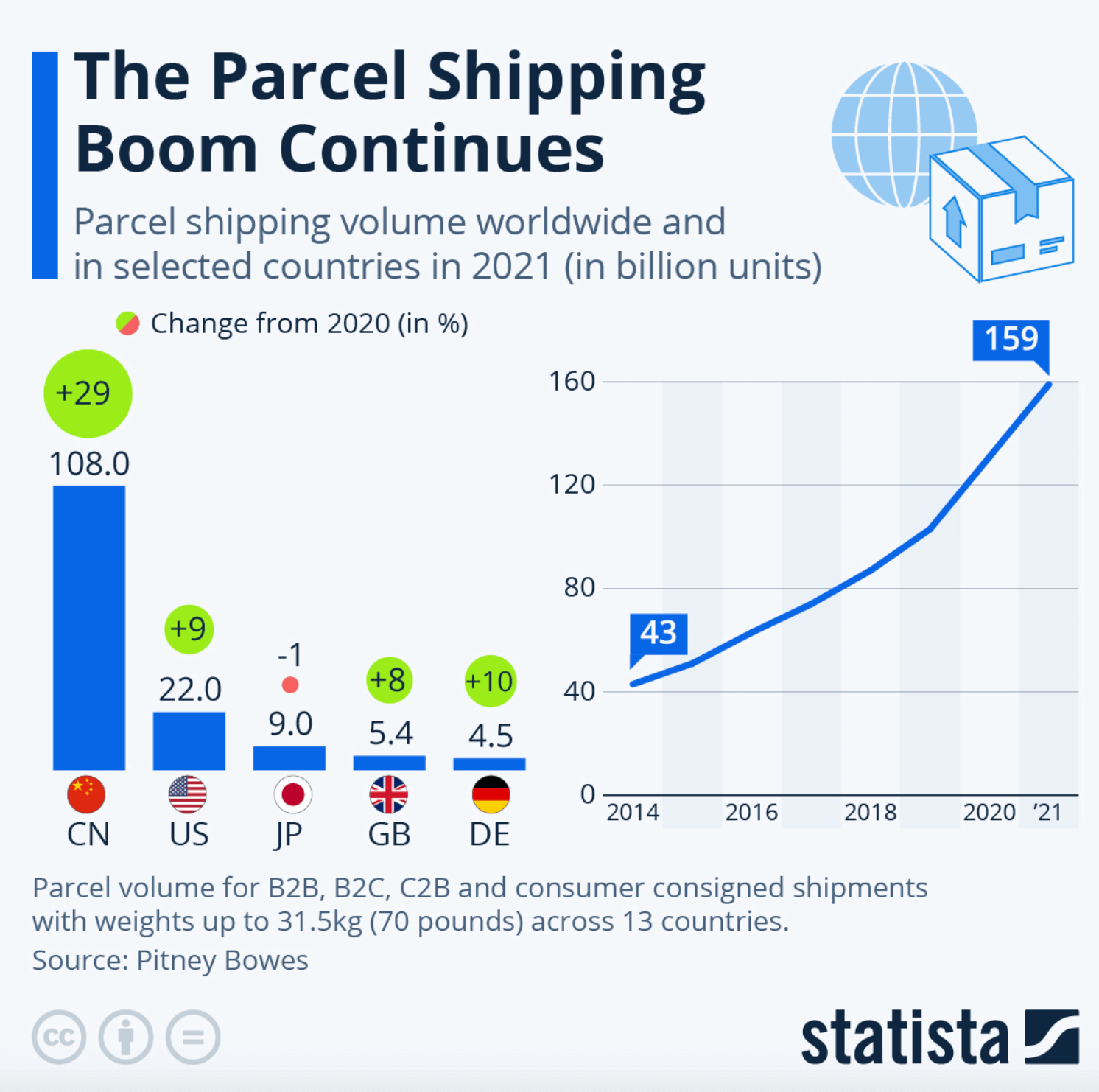 In today's text, we look at what logistics factors are crucial when choosing a particular e-commerce store. Check how customer needs are shaping up in terms of last mile delivery and the implementation of an Eco approach in the e-commerce market!  
Consumer expectations vs. time and place of delivery 
Let's start with the things that are seemingly obvious and mentioned in one breath with the word "logistics": the time and place of delivery and the cost of the whole operation. 
What is actually obvious is that customers expect free and as fast delivery as possible. Their needs take it a step further too: they mostly desire the ability of choosing where to send the package (and choosing the payment method for the order), and they are not very forgiving when it comes to waiting time for the delivery. In most cases, they also make the purchase of a product dependent on a return policy and the ability to track the shipped package in a dedicated app in real time.  
So much for the theory; but how concrete is the data on the Polish market? According to information collected by Gemius in its "Ecommerce in Poland 2022" report, as many as 80% of Poles buying online prefer delivery to… postal vending machines, popularly known as parcel machines. This preference is definitely what has recently differentiated us from the needs of foreign customers, as is perfectly illustrated by the data collected by Last Mile Experts: 
Returning to the Gemius data, it's worth mentioning that delivery directly to one's home with cost-free carrying of even heavy parcels to the door is extremely popular, as well as the fastest possible delivery (so-called same-day delivery – 83% of respondents). Those who have worked in customer service know that Poles would also like to be able to use weekend delivery (an option indicated by 75% of respondents). The choice of a courier company (the most popular are InPost, DPD and DHL) making the delivery also has a direct impact on the choice of a given seller. The realization of delivery visits between 8:00 a.m. and 10:00 p.m. gains additional "points" building shoppers' loyalty in this aspect. And here comes an additional aspect directly influencing the customer experience, referred to by McKinsey & Company: the time of delivery to the door, or the so-called delivery window.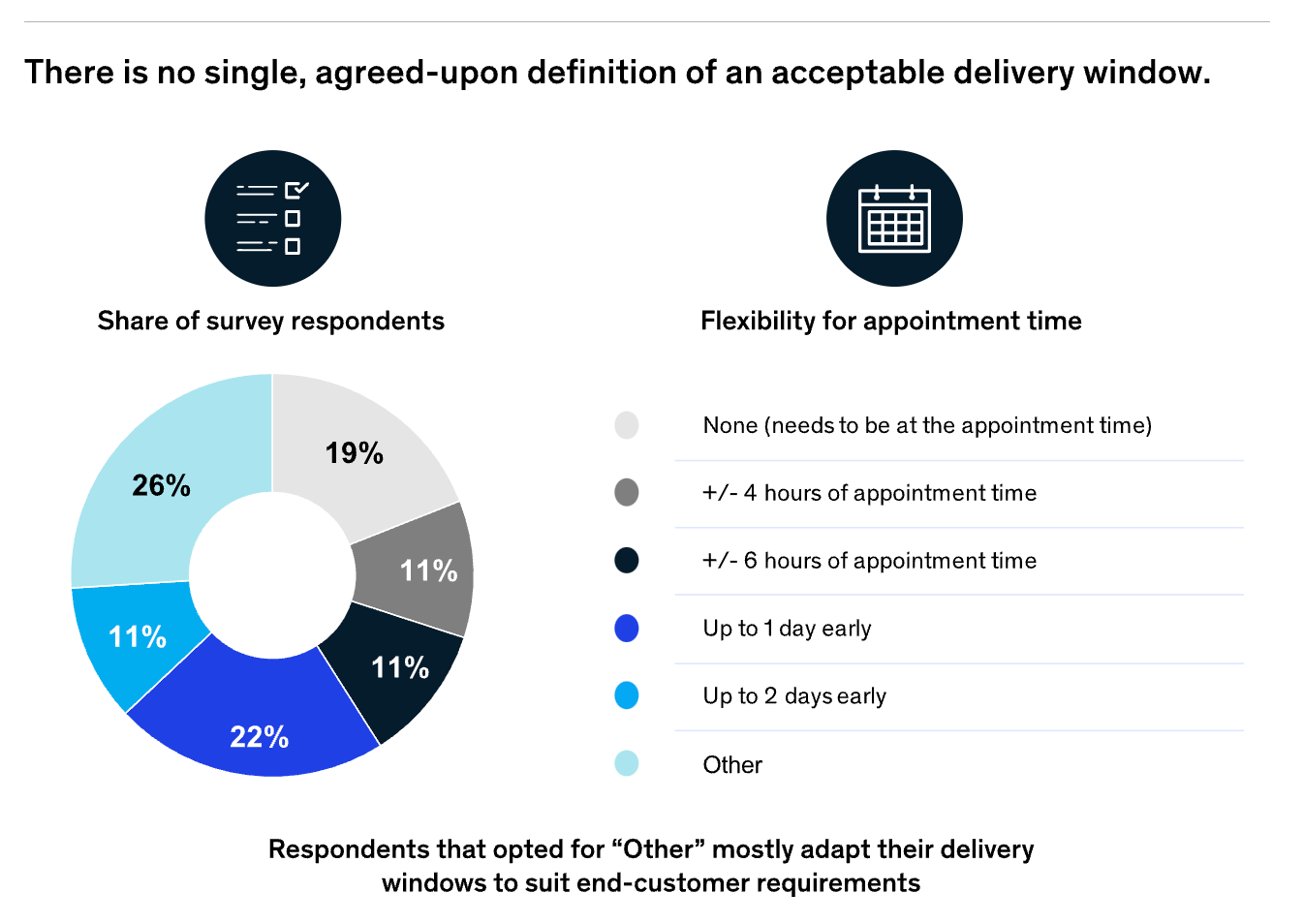 Customer experience
: the role of ecology in the purchasing process
Trivium Packaging leaves no room for illusions: in its "2021 Global Buying Green Report," the company points out that as many as 83% of online shoppers, especially those of younger generations, are betting on green solutions – and are willing to pay more financially for at least eco packaging.  
It's also a great way to work on e-buyers' loyalty and encourage them to build a long-term relationship with your brand. What's more, experts predict that this trend will only get stronger in the near future: so spread the word about your eco-friendly products on social media and put a bet on eco packaging. And there is plenty to choose from: starting with those made from biodegradable materials, through recycled packaging, to boxes made from… biological sources, i.e. from materials made from mushrooms, corn and food waste. If you already decide to ship your products in such packaging – be sure to inform about such services, at least by placing one of the following symbols on the order: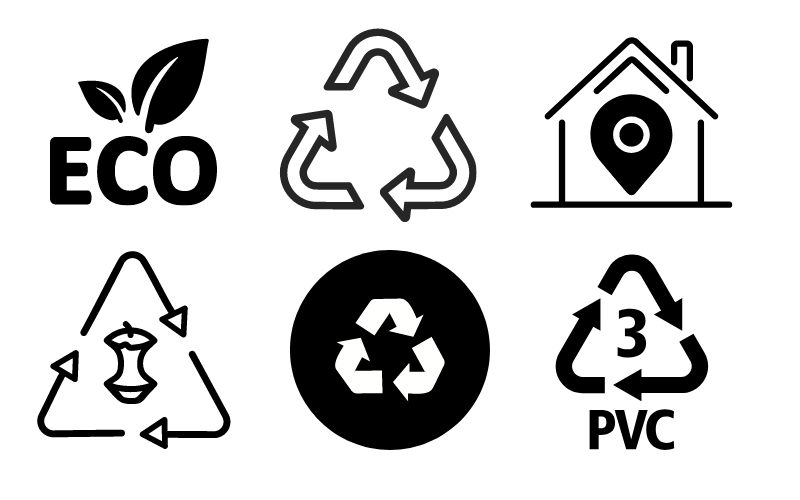 Impact of easy returns on customer experience 
Every retailer is happy to see a high volume of completed sales in their online store. However, it is important not to forget… giving customers the opportunity to return goods. A properly written returns policy is paradoxically an essential tool in the battle for customer service satisfaction levels. Investing in simplifying their sales lives is also worth the risk – because it may turn out that implementing easy returns will make… satisfied customers return to your store to buy next product!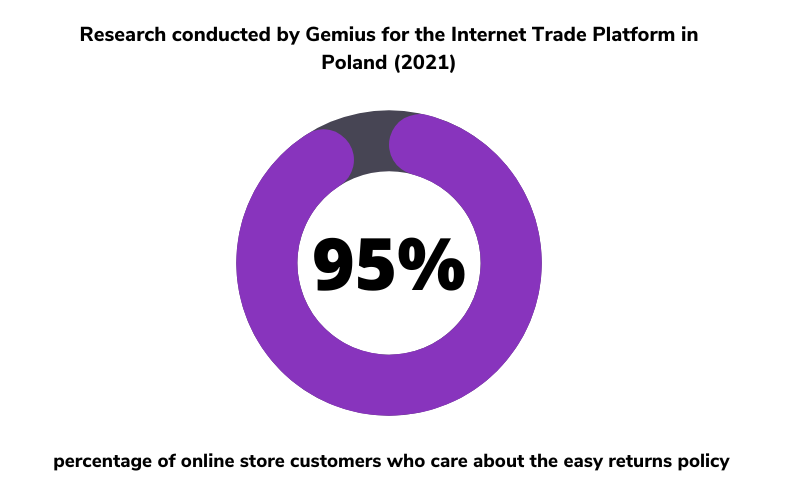 A huge impact on satisfaction with the return process is the addition of a pre-printed return label to the shipped order, with which the customer can easily send the unwanted product back to the store.  
Taking care of the customer experience: you are not alone with this! 
We know that taking care of all the aspects mentioned above is not a simple task. The multitude of elements to take care of not only often gives you headaches and sleepless nights, but also distracts you from the rest of your work: product development, sales or marketing.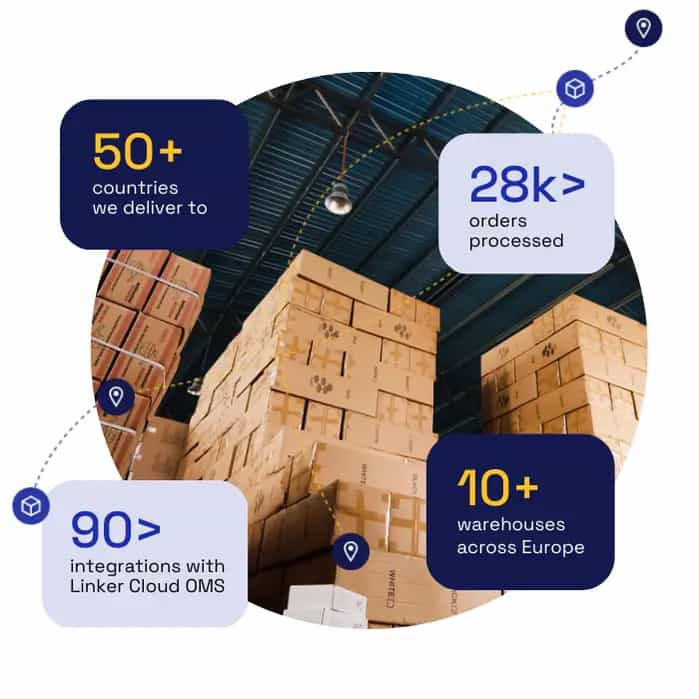 So, as a final note, we rush to tell you the good news – you can ease the workload of your employees and put logistics in the hands of the industry's best fulfillment experts. 
They will not only take care of warehousing or transportation, but will also take care of your returns, make every effort to make your packaging meet your customers' expectations, and make your last mile delivery go extremely quickly and smoothly. In addition, thanks to scale effects, they will negotiate for you more favorable financial terms of cooperation with couriers or warehouses, and allow you to easily go out with sales to new (also foreign) markets. Simply put: they will not only take care of your logistical customer experience, but will also help you develop your e-store! 
About the author
Marta Michalowska – associated with marketing for more than 8 years. Head of Marketing at Linker Cloud. She gained experience in the insurance and technology industries, among others; she also has an agency perspective. PhD student and academic lecturer at the University of Warsaw, mentor in the technology incubator Youth Business Poland and the University of Success by Didigat University. Author of texts in the magazines New Sales, Online Marketing Magazine, Marketer+ and portals Marketing at Coffee, Interaktywnie.com, G2 Crowd and Grafmag. Speaker at conferences, including Internet Beta and Wednesday Blog Day.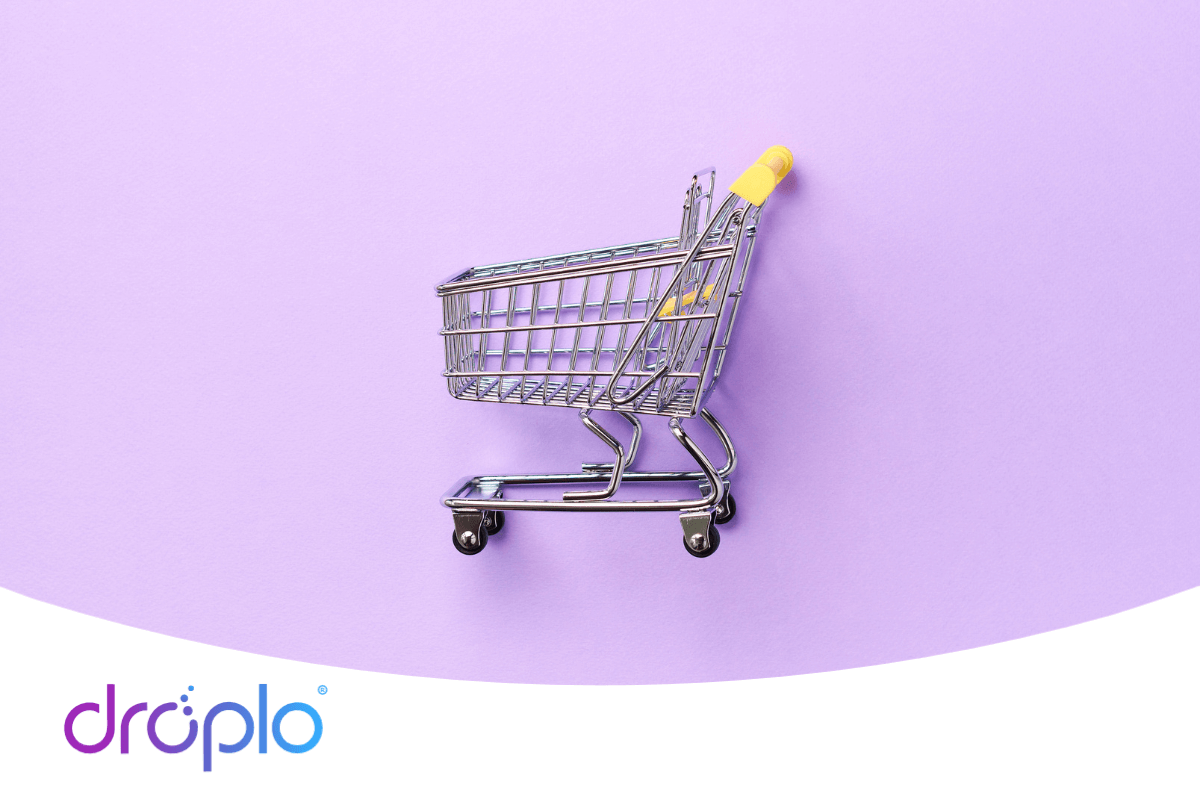 Droplo is an innovative platform for companies that allows you to optimize and automate online sales from one place. The proposed solutions meet the needs of both suppliers and sellers. Easy cooperation, security, availability and synchronization of databases allow you to scale businesses for both parties.  
You gain all this by joining the group of  Droplo customers.
See also: