Czas czytania: do 1 minut
Connect with SkyShop
If you want to connect your SkyShop account with Droplo, the only data thet you need is a store Web API, which you will find in the SkyShop admin panel.
All you have to do is go to the "Integrations" tab (1), and then select "Store Web API" from the drop-down list (2).

Copy the displayed code and go to your Droplo account. Under the "Add integrations" tab, click "Add" next to the SkyShop tab.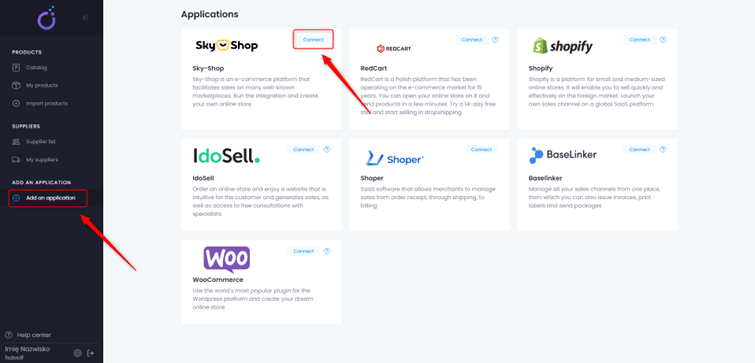 A new window will appear asking you to enter the name of the integration. From now on, the new integration will be named in Droplo according to your wish and will be located in the left menu under the Integrations category.
Enter the name in the empty field (1) and click on "Save" button (2).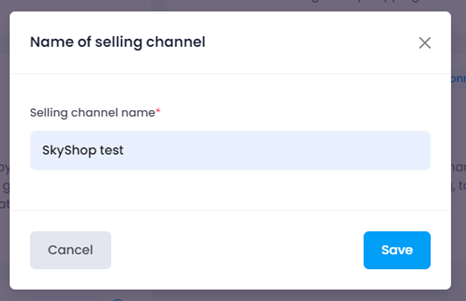 After that, the connection configuration tab should appear. Place your store's Web API in the designated location and click the "Connect" button.

After a successful connection, you will be taken to the "SkyShop Exporter App by Droplo", where you can easily configure integration parameters, such as:
Global price mark-up (1)
Currency (2)
Automatic price and inventory synchronization (3)
Product export language (4)
Tax type (5)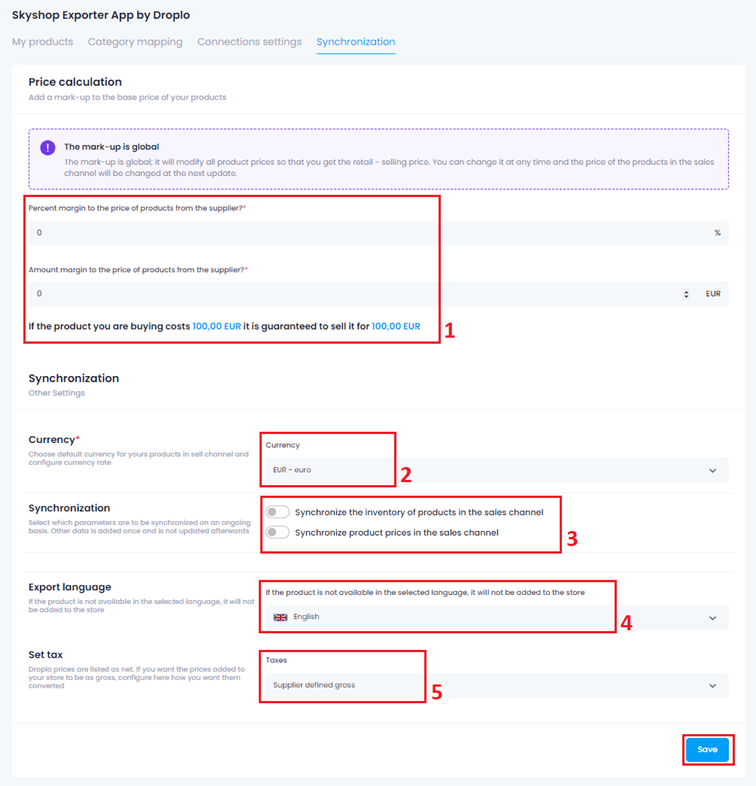 If you have already created categories in SkyShop, you need to map these categories with Droplo before exporting products to the sales channel.
Important! Category mapping will only be available if at least 1 product from any supplier is saved in your list.

Go to the Category Mapping tab (1) and assign Droplo categories to the most related versions of categories from your store (2).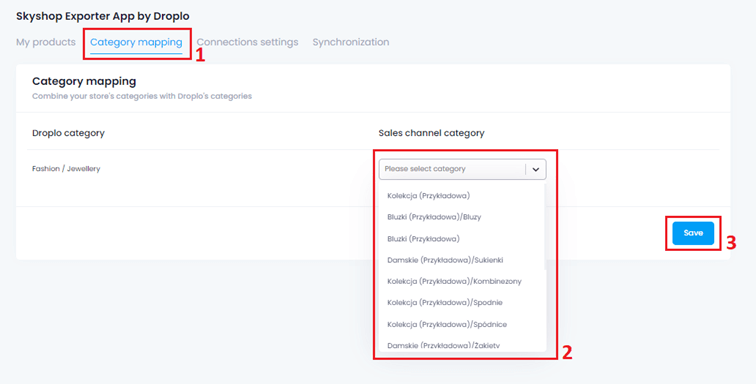 When you have finished assigning each category in the list, click the "Save" button (3).
After saving the category mapping settings, you can go to the "My Products" tab and export the selected products using the "Synchronize Selected" button or through the "Enable" button next to each product in the exporter list.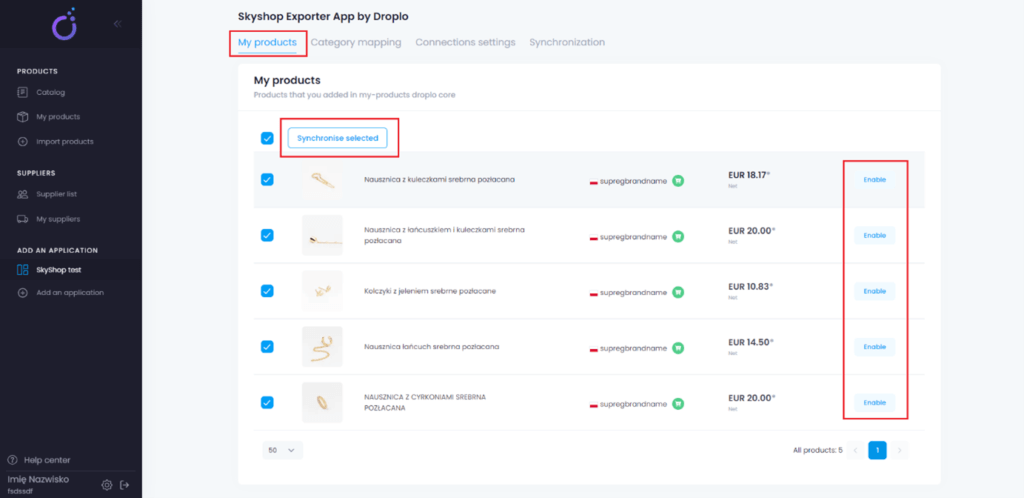 After the successful export, the product status will be changed to "Disable" and the products will appear in the store's admin panel in SkyShop.